Back to Inner Sleeve - the Rat Records blog>
What's the frequency, Kenneth?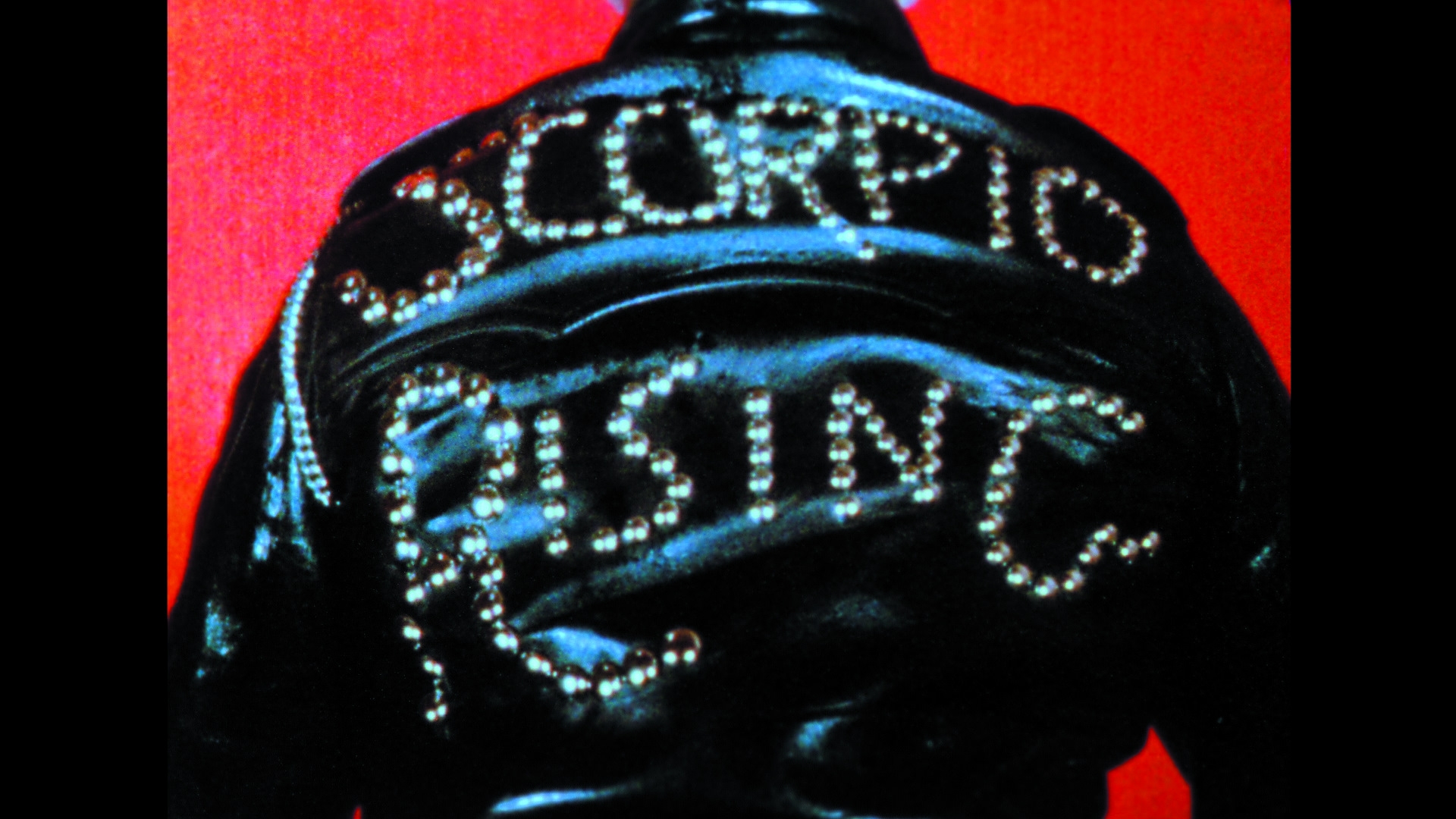 In the history of music and all that is cool, there are forgotten heroes and ignored soldiers all over the place. Some come into the groove sideways from other art forms like designer Peter Saville, or are great businessmen like Sam Phillips, or just helpful chancers bringing accidental genius like Tony Wilson. But one you might not have heard of that looms large in your soul is the wonder of Kenneth Anger.I'm less connected to mainstream media these days than a defective, water damaged mobile on Mars. So I swear I had no idea old Anger has a showing of films at the ICA this weakend. Nor that a sadly typical not particularly illuminating interview appeared in my old faded friend and Autotrader funded money pit The Guardian this week. It is the kind of coincidence The Man himself would attribute to some form of Sex Magick. He's in my head, and more in yours than you could know.Kenneth Anger is an American experimental filmmaker that like so many geniuses burned out after the 60s and has done next to nothing creditable in my own miserable life time. However, in full flow Kenneth created fusions of music and image which have affected a spectrum of sonic art from all the films of David Lynch to the music video itself and beyond.Born in 1927 into the rising Californian bourgeoise as Kenneth Wilbur Anglemyer, the young Anger allegedly appeared in a dubious Hollywood version of A Midsummer Night's Dream in 1935. But like so much of what this magician says, we can't be super sure.Well into the 60s, film stock and equipment were pretty common and cheap. Also, unlike today's pigopolists and oligarchs who spend their lucre getting fucking Beyonce to mime at their kid's parties, back then there were pots of cash for artists to use.J Paul Getty, the oil magnate, Ford Motor Company, and countless others went round all the Art Schools and galleries literally looking for the most interesting, radical artists to fund. Their politics did not matter - it was The Right Thing to Do. To Give Back. You might mock, but it was culturally heartfelt as a duty and some of the greatest art of the last century came about as a result. My own mother visited Venice in the 60s and caught a glimpse of Peggy Guggenheim, the Paris Hilton of heiress of her day, waddling round the gallery she gave to the planet with her family's wealth, asking the curator what amazing starving artist needed food and fame she could help with and where there was room for their work. It's so sad, and is best not known how far we have fallen as a species that even the fattest cats no longer have any interest in purring anything at us through the ages.What we do know is that he emerged with the brave homoerotic explosion that is Fireworks in 1947. Anger himself summarised it thus:"A dissatisfied dreamer awakes, goes out in the night seeking a 'light' and is drawn through the needle's eye. A dream of a dream, he returns to bed less empty than before." Adding later, "This flick is all I have to say about being seventeen, the United States Navy, American Christmas, and the Fourth of July."Soon after, as part of yet another failed larger film project, he made Puce Moment. Which is almost the whole of Blue Velvet in six minutes.So far, so amazing, and you should worship all Anger's work. But one piece, from 1963, is the One to See. Scorpio Rising.Kenneth got together real, pre Hells Angels/associated cliche, instead rather more innocent biker gangs, and filmed them with a queer eye all were of course innocent of. There is no way to describe the total genius of the result. Never before had seemingly throwaway pop music been deployed to inspire and accompany visual art. Forget the scandal of momentary male full frontal (Imagine!) and look at the playlist:Ricky Nelson - "Fools Rush In (Where Angels Fear to Tread)"Little Peggy March - "Wind-Up Doll"The Angels - "My Boyfriend's Back"Bobby Vinton - "Blue Velvet"Elvis Presley - "(You're the) Devil in Disguise"Ray Charles - "Hit The Road Jack"Martha Reeves and the Vandellas - "(Love Is Like A) Heat Wave"The Crystals - "He's a Rebel"Claudine Clark - "Party Lights"Kris Jensen - "Torture"Gene McDaniels - "Point of No Return"Little Peggy March - "I Will Follow Him"Surfaris - "Wipe Out"The Shangri-Las - "Leader of the Pack"Six years before Easy Rider changed everything for better and worse by looking to the stars record boxes instead of the classical lets make a soundtrack view, the lowest of the AM dial radio tuneage inspired one of the greatest visual experiences ever.I will say no more. If you have an unfashionable Blu Ray player as I do because you care about vision the way you do music, BUY the BFI set of it all. Or at least the DVD. Otherwise hold your nose, turn off the lights and stream. Tell us what you think, and more importantly, feel.After the visual greatness failed in a fog of Rock God sycophants and chemicals, Kenneth penned two books to pay the bills you may have trouble getting. Hollywood Babylon I and II are like Popbitch with dodgier sources. Unverified and 70% table talk from Old Hollywood (Kenneth knew everyone important) it is all the true and almost and not true scandal. With photos of Marilyn bombed with the boys out as nature intended, Good luck reprinting that in the PC and Libel stinkscat era we live in. Anger threatened an 80s oriented III complete with Scientology scandal and accounts of a short Top Gunner who rather likes a backdoor invasion from the Latin Quarter. Of course that will never appear.The New In will come in a lovely photo BTW, don't fret. Just watch Anger. Again and Again and Again.
Back to top>
Looking for a gem of wisdom and insight from an older article?
Search the inner sleeve