Back to Inner Sleeve - the Rat Records blog>
It's BIG! It's BACK! It's COMPACT!
We all know and love the fact Rat is the TK Maxx of wax, filling the racks with magic.
But lurking for too long has been the silver supplement too many love to hate, and often forget.
We have always had them. We are tired of sitting on them. It is time to rediscover your love for the best thing out there besides vinyl. The real deal digital format. Uncompressed. You own it. Rip, mix, burn, gurn and all that. We covered the rise and fall,
Even new now, CD's are superb value. Secondhand, they are unbeatable.
The drives may not be in the latest laptops, but that's to make them a bit smaller and more profitable for the man. In every home and the head, there is groovy place to put the silver rival of the black magic.
Don't hate. Celebrate.
Rekindle your romance by remembering that there is a shittonne of amazing music that never was, and never will be on vinyl.
Many major artists, tracks and live recordings will never, ever be available on the digital 'services' everyon keeps trying to sell.
Search for anything cool on Spotify and you will discover our new foamy world of streaming has more holes than a giant cheese grater.
The tartan pterodactyl has been on the prowl for shiny magic. In the first instance he found 2500 goth/industrial CDs, and 4500 obscure garage/americana/guitar band CDs.
We're putting them all out at £3 each or Philippe's special; 8 for £19.
The presumed extinct £50 CD man is back and we are now topping up the rack every day with fresh £3 CDs. We see nothing wrong with interesting CDs. If they are just £3.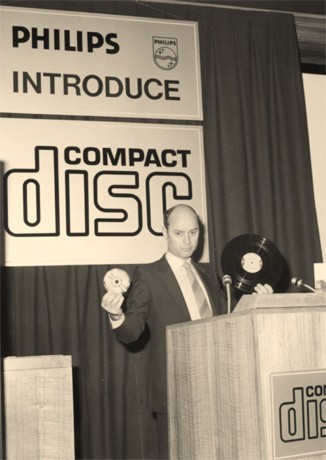 £3 can barely buy a bad coffee. Or a flaccid pocket sandwich.
But at Rat it buys audio bliss. And £19 is either a couple of bad takeaway pizzas on the street, or a life enriching musical experience at Rat.
What else is down?
We have a steady inward flow of classic rock and jazz albums.
Rat sessions are big. Check them here.
Tom has a cheeky secret UK buy happening in the middle of this month, and is considering the reality of getting 2,000 class LPs in the middle of Rome. Logistics will be hard.
Any advice on how to deal with the gorgeous, dangerous mentalness of The Eternal City are much appreciated.
Otherwise, just remember when it comes to music three, as in three pounds, is truly a magic number.
Back to top>
Looking for a gem of wisdom and insight from an older article?
Search the inner sleeve